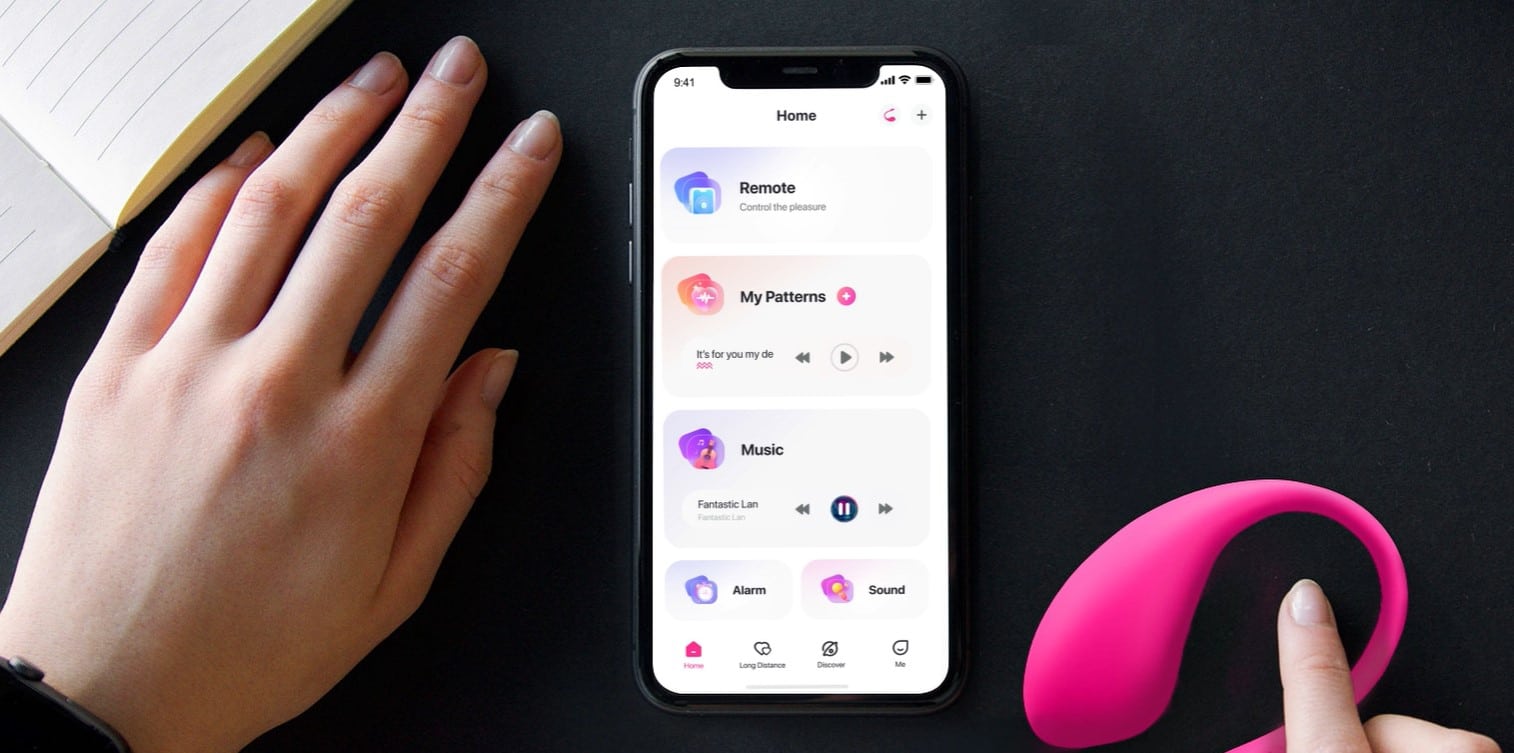 Looking to connect with your partner from afar? Our Lovense Long Distance Setup Guide has got you covered! Follow our step-by-step instructions to learn how to connect your Lovense remote sex toys for long-distance pleasure.
Maintaining intimacy in a long distance relationship can often be difficult, but with the help of technology, couples can stay connected no matter where they are.
You may have bought a Lovense toy for a sex gift in a long distance relationship, or just for general pleasure. Continue reading to find out how to find Lovense users and get connected for long-distance fun.
Lovense is a revolutionary device designed to bring couples closer together and increase intimacy through virtual stimulation. You may have seen the Lovense Max 2 and Nora long-distance sex toys, but you may not know that their entire range is almost all fully compatible with one another.
Whether you're just getting started or already have all the pieces in motion, this guide will show you how to connect Lovense for long distance relationships and explore its many features and benefits.
So grab your favorite toy and let's get started.
Getting Your Lovense Toy Connected: Setting Up the Connection
Setting up the connection with Lovense is a breeze! All you have to do is download the Lovense app from either the Apple App Store or Google Play.
Once you have the app downloaded, make sure both devices are connected to Wi-Fi, and then open the app on each device.
From there, you can pair your devices by pressing "Connect" on one device, followed by "Pair" on the other device. After that, you're all set!
You can now enjoy synchronized vibrations and interactive audio and video streaming with your partner no matter how far apart you are.
The great thing about Lovense is that it allows couples to stay connected while also increasing intimacy—allowing them to experience new levels of pleasure even when they're miles apart.
Continue below for a step by step guide for getting your Lovense connected and setup for long distance fun.
1. Establish an Internet Connection
Lovense products work over Bluetooth, but for long-distance features when you are not near each other you'll both need an internet connection on each of your devices.
Make sure your Wi-Fi or data connection is strong and stable, you don't want any disruptions while pleasing each other with Lovense products.
2. Downloading the App and Registering an Account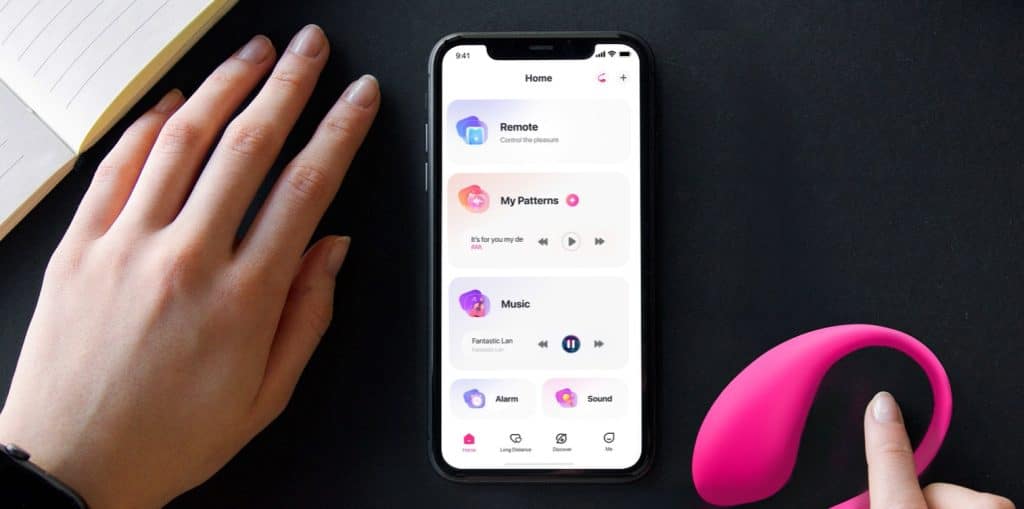 Once you're both connected to the internet, you'll need to download the Lovense Connect app. This app will allow you to control and customize your Lovense products, as well as sync them with those of your partner.
The app is available for both Android and iOS devices, so all you need to do is go to the App Store or Google Play Store and search for "Lovense Connect."
Once you both have the app downloaded, then you can move on to registering an account.
All you have to do is enter your email address and create a password – that's it!
Do both people need to create a Lovense account for long distance play?
Yes, both of you need to create a separate account and then add each other as friends in order to use long-distance control.
Once you're both connected as friends, you need to make sure that your Lovense products are connected.
Connecting the Lovense Device to Your Phone
To do this, all you have to do is open the Lovense Connect app on both phones, tap the "Connect Device" button, and then select the Lovense product that you want to connect.
Then, all you need to do is follow the instructions on-screen and within a few seconds your device should be connected!
Lovense Long Distance Features & Setup
There are quite a few ways to interact with each other now that you are all connected. The next steps will walk you through the various Lovense long distance features so pick the one you want to use and follow along. Don't worry because it is very easy and you'll be pleasing each other in no time!
The two main ways to interact with long distance partners are the 'Live Control' feature, and the 'Sync' feature. We'll cover off those first, and then move on to the group features.
Lovense Live Control – Control Your Partners Toy Over Long Distance
With the Lovense Live Control feature, you can control your partner's toys from anywhere in the world, as long as both parties have a stable internet connection. Here's how to get started:
Log in to Lovense Remote.
Ensure that your partner's toys are connected to Lovense Remote and not any other Bluetooth devices on their smartphone.
To access Live Control with a partner, navigate to the "Long Distance" tab and open the corresponding chat window. If the contact is not in the list, click "+" and initiate a friend request.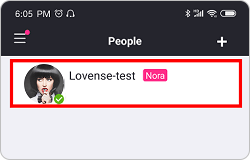 Send a Live Control request to your partner by tapping "Live Control". After they accept it, you will be able to control their toys.
To activate the toy's functions, tap the vibration icon to activate vibration, the rotation icon (for the Lovense Nora only) to activate rotation, and the contraction icon (for Lovense Max only) to activate contraction.
Get ready to enhance your intimate connection with the exciting Lovense Long Distance Live Control feature!
Lovense Sync Feature – Sync Both of your Lovense Toys Together for Long-Distance Sex
With the Lovense Sync feature, you can sync your partner's toys with yours and control both simultaneously, no matter the distance. During a Long Distance Sex session, Lovense Nora & Lovense Max 2 can even react to each other's movements!
Here's how to get started:
Sign in to your Lovense Remote App.
Ensure that the toys connected to Lovense Remote on your smartphones are not connected to any other Bluetooth device.
To start a synchronized chat with your partner, go to the "Long Distance" tab and open the chat window. If the contact is not listed, click the "+" icon to send an invitation.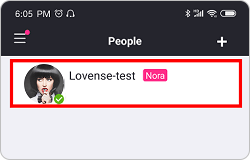 Press the "Sync" button to send a Sync request to your partner. Once accepted, your and your partner's devices will be synchronized.
To activate the toy's functions, tap the vibration icon to activate vibration on both toys simultaneously. Tap the rotation icon (for Lovense Nora only) to activate rotation, and the contraction icon (for Lovense Max 2 only) to activate contraction. Tap the "switch control" icon to pass control to the other partner, or the "pattern" icon to control both toys with patterns.
Get ready to take your intimate connection to the next level with the Lovense long distance sync feature!
Lovense Group Sync Control Setup
Perfect for cam models. You may have seen the popular Lush 3 Lovense toy used by many cam and pornstars. You can also increase your earnings with Lovense toys by connecting Lovense with Chaturbate and other cam software.
Here's how you can initiate Group Sync Control:
First, tap on the icon, then select "Sync," and pick the members you wish to sync with.
After a member approves the request, you can begin controlling with Mirror mode.
When you have Max, Nora, or Mission connected, you can activate the Long Distance Sex feature, and the toys of all participants will respond to your toy's movements.
To transfer control to another member, click on their profile picture and choose "Set as controller."
Lovense Dom & Sub Group Control
The Lovense Dom and Sub Control features allow for one user (the Sub) to be controlled by multiple users (the Doms) sequentially.
Here's how to get started:
1. Make sure you're using the latest version of Lovense Remote. Once you open the app, you can either join or create a group.
2. To begin a D&S session in your group, tap the plus sign and select D&S.
3. Next, select a Sub from the list of group members. The Sub must have a connected toy. Tap Next.
4. Choose the Doms and click Done. Both the Doms and the Sub will receive a notification to accept or decline the D&S session.
5. The session will start once the Sub and at least one Dom accept the invitation.
6. The default control duration is set at 30 seconds. However, the Sub can modify this by tapping the bottom of their screen.
7. The Dom in charge and the Sub can switch to the next Dom in the queue.
Troubleshooting/Common Issues
Troubleshooting Lovense Connect can be a bit tricky but don't worry! It happens to the best of us. Here are some of the most common issues and how to fix them:
If you are having trouble connecting your Lovense device, make sure that both devices are within Bluetooth range with each other. Also, check if the app is updated on both phones and if you have enough battery power on both devices.
If you find that your connection is not working properly or if it's lagging, try closing down any other applications running in the background and make sure that your internet connection is stable. You should also restart your device as this can sometimes help with such issues.
Finally, if nothing else works then try uninstalling and reinstalling the Lovense Connect app to see if that solves your problem.
Hopefully these tips will help you get back to enjoying long distance pleasure with ease!
Options for Further Customization
Are you looking to take your long distance relationship to the next level? With Lovense Connect, you can customize your partner's toy even further!
From setting vibration intensity to creating custom patterns, the possibilities are endless! You can also adjust the speed of vibrations or switch up the pattern type for a totally different sensation.
There are also plenty of Lovense games that are interactive and sync with your sex toys for additional fun.
Plus, there are tons of pre-made patterns already available in the app that provide plenty of options for experimentation.
So don't be afraid to get creative and have some fun – with Lovense Connect, you can keep your long distance relationship interesting and exciting every time!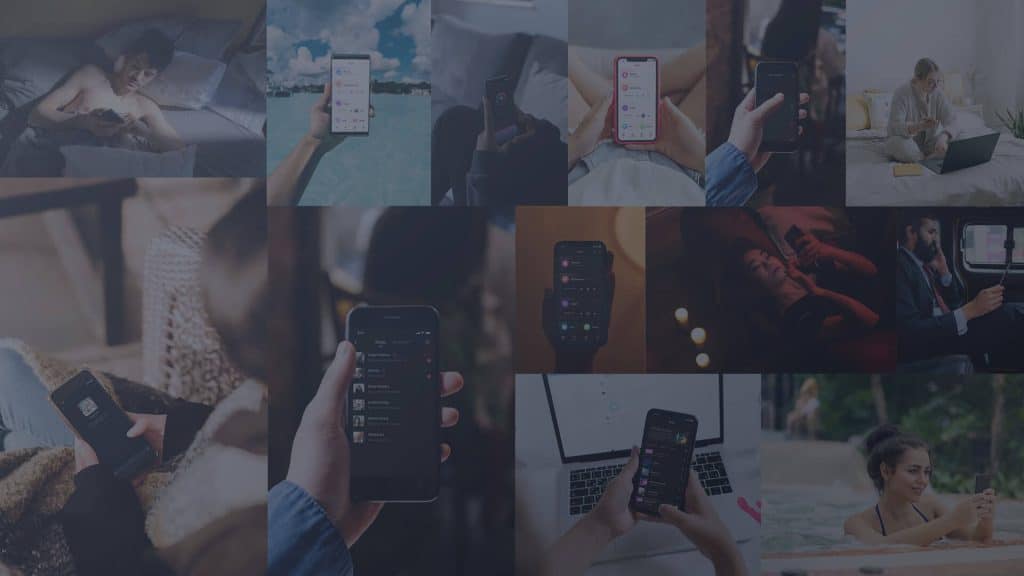 Conclusion
Lovense toys are revolutionizing the way we experience intimacy, providing a connection that's as close as it can be while you're apart. They are one of the best remote control vibrator brands on the market today.
Whether you're looking to stimulate yourself or your partner, Lovense has something for everyone! Now that you know the benefits of using Lovense for long-distance relationships, get ready to redefine intimacy in a digital age!