Lovense Gemini Review – Hands-Free Remote Controlled Vibrating Nipple Clamps
I'm seriously exhausted. Multiple orgasms, and cumming all weekend trying out both of these toys for you. It was worth it because they are super HOT.
Buy From Lovense
Lovense have released their first ever nipple clamps. They vibrate, and just like all their other products, the Lovense Gemini can be controlled remotely from the Lovense app.
This means hands-free nipple stimulation! Perfect for light BDSM, and couples who like to get a little kinky. Continue reading below for my Lovense Gemini review
Lovense Gemini - These cute little whale-shaped twins pack a vibrating punch!
I came so hard using the Lovense Gemini that once I climaxed, I had to sit down in the shower with my vagina contracting and pulsating for what seemed like forever. Pure bliss.
PROS
Perfect for public play
Remote controlled vibration sensitivity and patterns
Adjustable nipple clamps
A great intro to BDSM or exploring your kinky side
CONS
Battery life could be a little longer when using out in public
How To Use The Lovense Gemini Nipple Clamps
Simply adjust the tightness of the clamps to your liking, and then you're free to control the vibration intensity through the Lovense app.
You can place the Gemini around your neck with the included necklace, or clip them on your bra (If you are wearing one). Both options work great, and the Gemini feels comfortable and discreet without feeling like the clamps are going to fall off.
Buy From Lovense
Can The Lovense Gemini Be Used In Public?
You can definitely use these for public play. I would recommend wearing another layer to cover up your boobs if you are going out in public with the Gemini nipple clamps just so that there is no risk of them being noticed.
These nipple clamps would make for a wild ride if you went out in public while using them paired with another lovense toy such as the Lush 3, or the Hush 2 anal vibrator.
You can control two Lovense toys at once from the Lovense app, so this will not be a problem.
Cam models can make extra money through BDSM live streaming sites – or just in general by allowing users to pay to connect and control the nipple clamps vibration intensity and patterns.
Not only that, but you're also able to connect this Lovense toy with interactive sex games that are compatible with Lovense.
Buy From Lovense
Gemini Review: What do I think of the Lovense Gemini Nipple Stimulators?
I love them! They are super cute! I don't know if it was deliberate or not, but to me they look like two cute little twin whales that are biting down on my nipples.
They are very easy to use, and my nipples are quite sensitive to being squeezed or pinched, so it was great that the clamps could be adjusted.
They will fit most sized nipples – Guys and non-female breasted folks too, and you can use them to clamp down on other body parts as well.
Buy From Lovense
Lovense Gemini Battery Life
The Lovense Gemini have a battery life of around 2 hours. For those using them out in public, that should be enough time. Although I would suggest waiting until you get to your desired destination before beginning the fun.
Lovense Gemini Water Resistant – Great For Shower Sex
Being water resistant (IPX6) means that you can enjoy them in the bath or shower
I got the Lovense Gravity with its suction cup, so I tried using both in the shower at the same time. I had the dildo against the wall, thrusting into my vagina while the Lovense Gemini clamps were stimulating my nipples.
It is safe to say that was an intense shower orgasm. I came so hard that once I climaxed I had to sit down in the shower with my vagina contracting and pulsating for what seemed like forever. Pure bliss.
Water resistant nipple clamps are great if you are lactating.
The Lovense Gemini comes with the magnetic charging cable, storage bag, and optional necklace and bra strap.
Overall I am very happy with the Lovense Gemini vibrating nipple clamps, and for anyone who is interested in exploring some nipple stimulation, public play, or BDSM, these nipple clamps are a must-buy.
Buy From Lovense
Other Lovense Products:
Lovense Gemini Product Information
Body-Safe Materials
1.5 – 2 Hours of Continuous Use
IPX6 Water-Resistant
USB Rechargeable
1-Year Warranty
Wireless
Adjustable Dual Vibrators
Feel maximum pleasure by controlling the pinch strength and vibration intensity of the two motors, from weak to super-powerful.
Wearable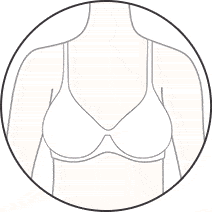 Carry Gemini around your neck or clip them on your bra. Go out and have fun with hands-free play.
Unlimited Play Styles
From foreplay, roleplay, to light BDSM, you can incorporate our nipple clamps into your routine with Lovense Remote app!
Enjoy the perfect combination of clamps and vibrations
You can easily pinch any types of nipples and any part of your body.
Compatible With:
iPhone/iPad Air/iPad Mini/iPod Touch iOS 11.0 and later
Android 5.0 and later (with Bluetooth 4.0 enabled)
Mac (with Bluetooth 4.0 enabled)
Related Products:
Additional information
Specification:
Lovense Gemini Review
| | |
| --- | --- |
| Close-Range Control | Yes |
| Long-Distance Control | Yes |
| Unlimited Vibration Patterns | Yes |
| Sync to Music | Yes |
| Sound Activated | Yes |
| Set Vibration Levels | Yes |