As a woman, the more you get to know your body, the more likely you will be able to make yourself orgasm or experience orgasms during sex. While that may not always be the ultimate goal, it is still common for many women to have issues reaching climax.
That is why practicing good sexual wellness, being open to learning more about yourself, and further exploring your body leads to a healthier sex life.
Thankfully, sexual wellness is now being more openly discussed. There is far less stigma than there used to be. Sex toys are often openly talked about among friend groups, and more partners are getting involved in using sex toys as a part of their sexual pleasure.
Not every woman can reach climax with penetrative sex alone. It is not something that should be strived for. Some women simply get off on other things. We are very dynamic and our sexual pleasure sits on a spectrum. Making every human experience different sensations as they seek out pleasure and sexual exploration.
Why Use A Vibrator For Masturbation?
Sex toys, and specifically to this article – Vibrators, are a useful tool in a women's bedside drawer to assist in getting a better understanding about your body. A vibrator can help provide additional stimulation that hands, fingers, tongues, and penises simply can not provide.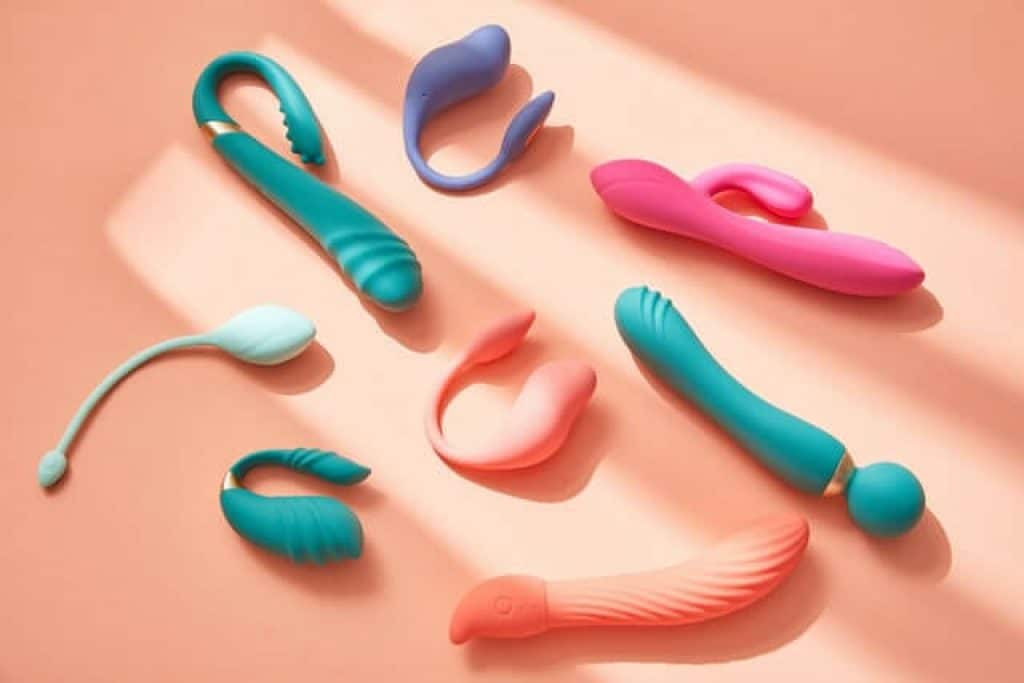 Vibrators can be an excellent way to help explore your sexual pleasure preferences. The intensity and dynamic options provides such a broad range of experiences that you'll start to know pretty quickly what turns you on and hits all the right spots.
When I first used a vibrator, it was the most wet I'd ever been and I came so hard that I was literally shaking with joy and bliss. From there, I was sucked into the world of sex toys and fell in love with exploring what you could experience. I hope that this article helps inspire more women to go deep within themselves to find pleasure and enjoyment.
Every human deserves to be satisfied sexually. Developing a good relationship with your own body is a critical part of understanding sexual wellness.
Learning how to please yourself with a vibrator is a great first step in your journey, and this article will provide additional guidance and help get you off.
Look At Your Body: Learn What You Are Touching With Your Vibrator or Fingers
During my time as a sexologist, it would often be clear that many women are not as familiar with their own body parts as they would like to think.
A useful exercise that you can try right away is to draw your vagina on some paper. While you may not be the best artist, you should at least get the general anatomy and be able to show unique characteristics about your vagina. If not, it is time for some re-discovery!
Set some time aside for yourself alone. Get a mirror and start having a good look around. Re-position the mirror for better views and angles while you also touch yourself and get to familiarize yourself with what and where you are touching.
This isn't necessarily about masturbating right now, but it is more a process to help you get to know yourself better. Once you start to become familiar with yourself, you'll have a better idea what areas of your body are being stimulated once you start exploring masturbation with vibrators.
Start Slowly With Your Hands & Fingers
Before diving right in with the rumbling intensive sensations of a vibrator, be sure to start slowly. Use your hands and your fingers to begin learning what feels good to you.
This is the most natural way to learn about how your vagina and your body react to different touches, sensations, movements, and various pressure points.
Using your own touch helps discover your limits of how intense you like things to be before using a vibrator. Start to try different motions, rubbing, moving your fingers and occasionally your hand around your vagina.
As you do this, start to touch other parts of your body and begin exploring more erogenous zones, or the parts of your body that excite sexual feeling when touched and stimulated. Nipples, breasts, thighs, earlobes, lips, your butt, and even your anus (more on that in an upcoming article).
Start to find out what sensations excite you and feel the most comfortable. As you do this more often, you'll begin to find combinations that provide more pleasure than others.
Remember, this is all about you and your own enjoyment.
Start Experimenting With a Vibrator
Masturbating with a vibrator can be a wonderful experience. It helps provide additional stimulation that your fingers can't always offer. Opening you up to new sensations and pleasurable orgasms.
Start with an external vibrator
An external vibrator will be perfect not only for masturbating and touching your vagina, but also all of your other erogenous zones too. Most good quality vibrators come with a range of intensities.
Something such as the Satisfyer Clit Penguin would make for a great clit stimulator or external vibrator to start with.
I suggest starting on a lower setting and applying it to all the parts of your body you've already experimented using your hands and fingers with.
Play around with different pressure levels, and movement patterns. Some women prefer things to be nice and still, harnessing the vibrating rumbles into one target location – like your clit. Others prefer a lot of movement and varying levels of pressure.
Find out what feels good to you, and then start trying out the various levels of intensity that the vibrator can provide.
By now, you will most likely have found a few spots that feel great, and if not, don't worry.
Clitoral stimulation can be a great option when you are on your period, sex and pleasure shouldn't have to stop while menstruating.
Try a Vibrator Internally for Further Exploration
Penetration can be wonderfully sensational for masturbation. Using a vibrator internally inside your vagina adds an extra dimension of pleasure for a lot of women.
While you don't need to use a vibrator internally, some women enjoy having a vibrator stimulate their g-spot and for penetrative stimulation.
Something worth exploring would be the Lovense Lush 3 which is a great versatile vibrator to use.
Others prefer external sensations such as clitoris stimulation while masturbating. But it is always worthwhile finding out what feels best for you. As a reminder, always make sure to properly clean your sex toys after using them.
Using vibrators internally, it may be a good idea to have some lube handy. You may even want to have two toys, one internal and one external.
Begin slowly and start finding your rhythm. Try penetrative masturbation with your fingers or a vibrator while also stimulating your clit as well, or other body parts.
There is a lot of fun that you can have with yourself once you start trying out all of the various combinations and possibilities.
It may take some time to completely work out what feels best for you. But keep trying regularly and don't be afraid to try something new or revisit something that didn't work in the past.
Your body is always evolving and adapting so it is worthwhile trying things a few times. Once you learn what feels best and works best for you, this is the perfect time to refine it through repeating it.
Masturbation and sexual wellness is very healthy for both the body and mind, so always be exploring and practicing on yourself.