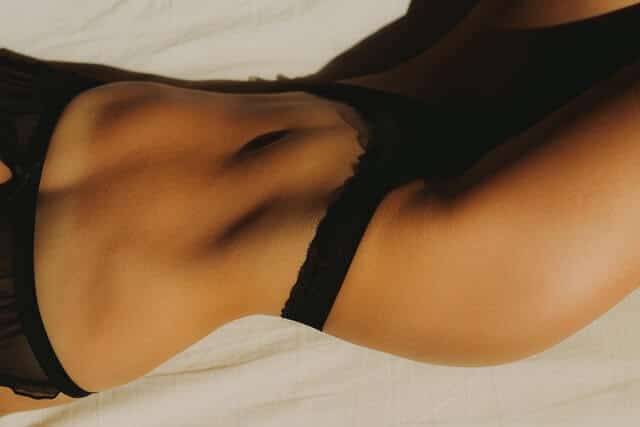 Who knew that buying a sex toy could be so complicated? After you have found the perfect toy for your pleasure, you've now also got to check that it is safe to touch your sensitive body parts, enter your body, or for your body to enter the toy (or all of the above, we don't judge).
The last thing you want to do is find out that you have been frequently 'cumming' into contact with something that has been growing nasty bacteria that you can't even see or properly clean. Not only is that totally gross, but it can also be pretty harmful for your health.
Not the kind of 'down and dirty' that anyone would want to endure… Eww!
The sex toy industry is not FDA regulated, and some sex toy manufacturers can take advantage of this by using cheaper, unsafe materials in their products. This means that you need to be diligent when shopping for sex toys.
Fortunately, most reputable sex toy companies have prioritized body-safe materials and are generally safe. This article covers the top things to look for in sex toy materials, and the dangers of low quality toys.
At Sexsi Toys, we are doing our best to only review and list body-safe products from trusted brands to help you make more informed decisions about adult toys that are safe to enjoy.
As sex educators, and being a responsible sex toy reviewer website, we want to be your reputable source for informational and pleasurable content to make informed choices and live happy, sexual lives. That means providing inclusive, safe, and educational information to help guide you on your sexual wellness journey.
What is a Body-Safe Sex Toy?
In its simplest definition: Body-Safe sex toys are made of non-toxic, skin-safe materials that are safe to use and enjoy for many years while also being able to be cleaned and 99.9% disinfected.
Body-safe. Skin-safe. Non-toxic.
Body-Safe Sex Toy Materials
Below is a list of sex toy materials that are considered safe to use.
They are safe to be used internally – for vaginal, anal, and oral use. And are also safe externally too for clitoris, penis, and other body play. Using correct lubricant with your sex toys will also help to make them more enjoyable and last longer as well. You can read up on our guide here for the best lube to use with sex toys.
These body-safe materials are more robust for long-term use providing they are kept sanitized and are cleaned regularly.  
Silicone Toys
ABS Plastic
Metal & Stainless Steel
Glass
Body-Safe Silicone Sex Toys
Silicone is an excellent sex toy safe material that feels amazing when used correctly. For any kind of realistic fleshy toys, silicone is the only material that should be used. Very versatile and you can find it in most toys including vibrators, realistic dildos, non-realistic dildos, plugs, cock rings, and many accessories.
Medical-grade silicone is found in many high-end sex toys and generally comes at a higher cost. However, this is a worthy investment as the quality is oh so good, and there is no risk of any nasty issues or unsafe materials.
ABS Plastic Sex Toys
Acrylonitrile butadiene styrene (ABS) is a chemical compound and a common thermoplastic polymer. In simple terms, it is a form of hard plastic, commonly used in vibrating sex toys together with silicone.
It is non-porous, meaning there is no risk of bacteria build-up in the material, and perfectly safe for the human body. Again, this is also found in many premium-grade sex toys as it is such a great option for safe sex toy materials.
Metal & Stainless Steel Toys
Both metal sex toys and stainless steel toys are excellent options due to them being non-porous and very easy to clean.
Another great benefit is that they are compatible with virtually any type of lubricant without risk of damaging the toy over time.
The heavy metal adult items are also commonly used for experimenting with different temperatures both hot and cold for some extra sexual pleasure without the risk of causing health issues in an unregulated sex toy industry.
Metal and stainless steel are very unlikely to cause skin irritation and can be a good option for those with sensitive skin.
Glass Sex Toys
Just like metal and stainless steel, glass is another great option for body safe materials for sex toys.
Super easy to clean all your bodily fluids and anything else off them.
Completely non-porous, and there is such a great range of beautiful glass toys and acrylic glass options to choose from that you should have at least one in your bedside drawers.
Borosilicate glass is a great option to look at. Hardened for stress and shocks so it is completely safe to use without any risks.
As a side note: I once had a phobia of using a glass butt plug or dildo and worrying about it breaking inside of me until finding out about what they are actually made of. It made me feel so much better!
Dangers of Toxic Sex Toy Materials & Harmful Chemicals
The risks are very real and in an unregulated industry, you have to be on the lookout for these potentially hazardous materials.
Many of the dodgy companies will try to cut costs during the production of sex toys. Using subpar materials, fake silicone, porous material to produce cheaper toys that on the surface seem great but could cause harm.
There have been many horror stories of allergic reaction or even chemical burns from subpar materials. While I don't want to scare you, it is best to be aware and look out for these so you don't put yourself or your loved one in danger.
Cheap Novelty Sex Toys
Beware of cheap materials, and be sure to watch for brands, adult toy stores or sex toy shop that label products as 'Novelty Items'. Cheap novelty sex toys are labeled as such in order to get away with using lower quality materials and are not to be used as a pleasure aid.
Non Body-Safe Toys That Might Be Toxic or Harmful:
Jelly / PVC / Rubber | TPE / TPR | 'Realistic Skin'
Any kind of jelly sex toys are likely to contain dangerous chemicals and put your sexual health at risk. They are highly porous and will be a breeding ground for bacteria that is very difficult or almost impossible to clean.
Handy Trick to Spot Bad Sex Toy Materials
Sometimes you simply may not know if a toy is safe to use or not. A very common test is just by conducting a smell test. If the toy is almost odorless then it is likely to be safe. If it smells rubbery, or like the smell of a cheap shoe store where you can smell the odors when you take it out of the box, then beware.
You can still get pleasure from sex toys that aren't using the best materials. Just be safe about it and use a condom either on yourself or the toy. Porous adult toys should be relatively okay to use when there is adequate protection involved but generally should be treated as a one time use item.
We do our complete best, but are a small team and may not get everything right. If you spot anything that doesn't quite add up, do get in contact and our editors will revise and aim to resolve the issue asap.
References: